For a limited time, we are having our best promotion of the year and we want all partners to take advantage of it. Please follow these simple steps to take advantage of this promotion and start ordering today!

Steps for Activation
1. In Vendasta Partner Center, under Marketplace go to Discover Products and search for "Alpha SEO".

2. Select the product called "50% off First Month March Promotion - Alpha SEO - Full Service SEO".

3. Inside the product page, click on the "Start Selling" button, to be able to place orders under this promotion.


4. You are now ready to place orders at 50% off the first month and should see the below in the activation menu: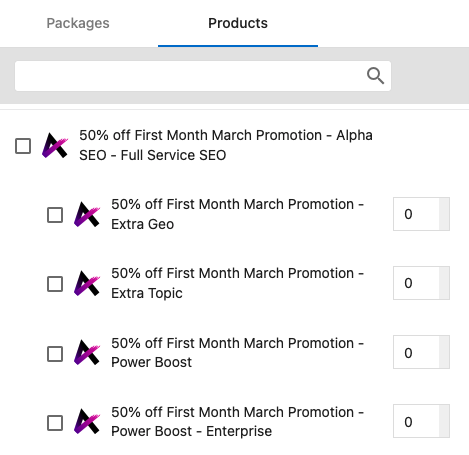 *Partner gets 50% off the entire cost of any brand new campaign in its first month. (Base package + all Add-Ons, reverts to full cost starting month 2 onwards). Older campaigns have to be canceled for at least 60 days before qualifying for this promo.